Hey All 🙂
Before we get into the details, we request to hear this song ISHQ AKELA. Mark our words, it's an instant favourite. The song is available on Saavn, Gaana & Apple Music.
Two BFFs Author & Singer Teamed Up To Launch Their First Song 'Ishq Akela'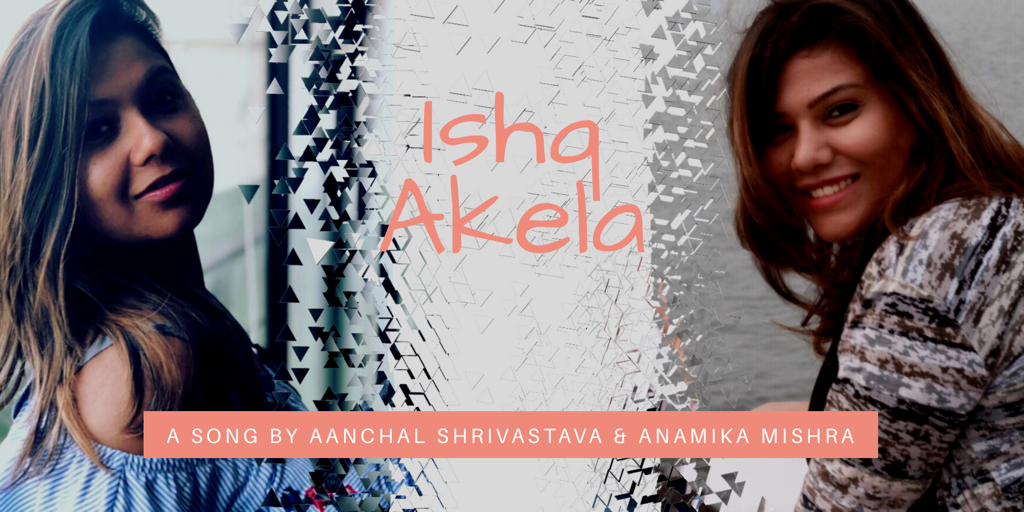 Aanchal Srivastava a Bollywood playback singer and Anamika Mishra, a renowned author together launched their first original song by the name 'Ishq Akela'. This song has been inspired from Anamika's latest bestselling novel 'For the sake of Love'. Aanchal gave her debut with the title track in Love Games, a Vikram Bhatt movie. They have been best of friends since a long time.
The song is a musical narration of the book.
Both girls believe that this song is a celebration of their respective works and will surely take their bond of friendship to another level.
Aanchal has sung the song while the lyrics have been written by both Aanchal and Anamika, whereas the song was composed by Pranshu Jha, a composer from Mumbai.
The duo opens up about their future plans of three more songs in the same franchise.
They also mention that they are open to Bollywood movies too, however right now they are just happy to reach where they are and what they have achieved.
Big hug to both of these enthusiastic girls from Team TSL. We loved the song and wish them the best of luck.
…and for you guys, here's the official music video of the song. Enjoy!