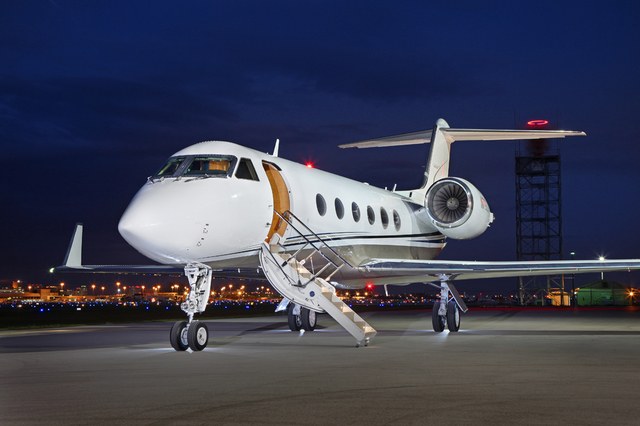 10 Luxury Products for Super Rich People
Luxury products are not constant in the exact sense of the terms because they vary in respect of socio-economic status and demands of the products. The more people possess wealth, the more their status and positioning in the society changes.
So luxury products are ever-changing and flexible with time and money.
For instance, if you have $1.5 billion in your bank account, you would aim at an expensive model of luxury car with unique combination of functioning, technology, and components etc. but when you would own $3.6 billion, you would be eager for obtaining a rare collection of expensively designed air jets or something like this which is difficult to afford for anybody of your status.
Hence, many designate luxury goods as 'positioning products' to indicate owners' class or position in respect of economy, taste, and culture.
Here are 10 luxury products which the super rich afford to purchase to maintain their status:
A Flying Car:
A flying car is very popular in science fiction or fantasy stories.
And the super rich people may aim at purchasing an expensively designed flying car with rare technology which would facilitate their journey both on land and air. The car may cost two hundred thousand of dollars. And definitely it would strengthen their position in the society.
Private Jets:
The super rich people prefer to have comfortable journey with their private jet-planes which are often given on rent to other companies or individuals for doubling the growth of their investment so that they would become wealthier.
And this is a very common happening for other assets, like watches, restaurants, cars, and so on.
Share-Holders in Big Companies:
The brilliantly rich people use to purchase stocks at the most popular and big companies, which are run by popular personalities as chairman, chief executive officer, and president; they have secretaries who are also followed by their own sectaries.
For example, the price of just a single share in such a company may cost $2, 10,300.00.
Thus, the pyramid of demand is created. The more a demand is fulfilled, the more we reflect on the next.
Much expensive Phones:
Generally, people crave for functioning and designing while purchasing phones. But, if you have all those of the latest edition, you would strive to maintain your super rich status by purchasing super-expensive phones, which are qualified for their brand names and cost as well as for the reason that the related companies arrange for limited products of such kind.
Kidnap Insurance:
The super rich people may get endangered while travelling because they have much in their pockets and bank accounts.
To ensure their security and lives, they tend to buy the kidnap insurance policies. For this, the insurance companies not only pay for their risks but also facilitate them with the rescue teams so that they can come out of the danger. And this is definitely no less to keep up their super rich status.
Affording Submarine Sports Car:
The super rich people double their income and status by purchasing submarine sports car which is very comfortable to be driven on water.
There are white sharks on the oceans. Don't worry. There are aquatic cars with advanced technology and red lights which would definitely be helpful to indicate the white colour.
Purchasing Art & Antiques:
When you have billions of dollars in your pocket, you can afford to buy expensive and rare art pieces, picture, and antiques, which are considered to raise your status both financially and artistically.
Sometimes, things used by popular personalities, for instance, eye-glasses, cricket bats, hats, shirts, chairs etc. are given on auctions at billions of dollars.
In this field, names matter much. You would certainly feel proud of having the possessions like the bat used by Bradman, eye-glass of Gandhi, 18th century art-gallery, or the clothing of the Egyptian kings.
A grand mansion & its insurance:
When you have lots of money in your bank account, you would certainly fill your dream by affording a grand mansion with the royal architecture and expensively designed furniture, picture, plants, lawn, and art pieces etc.
And for the maintenance, there are also lots of employees. Evidently, you are now worried about maintaining the safety & security of your kingly mansion. Just keep your thoughts away, because you can buy art insurance and rescue teams. And you will have no more to hover here and there to save your affected mansion.
Jewellery & Accessories:
The super rich people are habituated to spend a lot of money for purchasing exclusively designed jewellery and accessories, for which they can arrange for $248,000.00 and $117,000.00 respectively. These luxury products are designated as functioning ones.
Events, meetings, hotels, and worldly comfort:
The first thing people do when they become rich, they spend their money on arranging for a huge expenditure for conferences, hotels & restaurants, wine, and many such things which strengthen their position in respect to other competitors in the field.
Moreover, there are many such super rich who intend to carve their names on their personal dream-land; they arrange for personal medical emergencies right in their own mansions so that they would not have to go to hospitals and doctors by facing traffics; they can drop down $550,000.00 for the remodelling of their homes.
There are also mentors to guide them psychologically as they are among the wealthiest and suffer from mental crisis.
image source – Architectural Digest