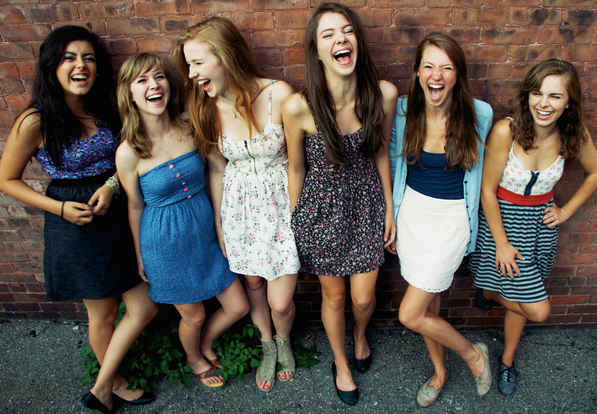 Friends are so important for us! Especially, if you live in hostel or work abroad,you need a good set of friends in order to sustain.
Here are 10 types of friends you need in your life to sustain:
The practical One:
Having a practical friend can solve most of your problems. We easily get carried away by situations and might take wrong decisions. Having a practical friend will pull us to reality.
The Adventurous friend:
A friend who is extrovert and loves adventure can be great companion to you. You can travel, trek and explore the entire world with him. It is good to carry out new activities and learn something from every activity of yours. They are full of life and believes in living every moment. Their plans will be sudden and they are the experimental types. Go join them and have some fun in life.
Honest Friends:
They are the gems of life and having honest friends is an asset in life. You will not get stuck in life if you have honest and true friends.They will never do things to impress you. No matter what they will try to pull you from the bad company and bad decisions. You may not like their bluntness couple of times, but you gotta deal with them. They are upfront with their opinion  and will not mind giving a negative review if the case had been.
The Generous Guy:
Sharing is caring and it is so true in case of friends. These are the generous friends who will not think twice to share their money, hacks and so on.
The Fashionista:
It is great to have fashionista in your group. You need not have to struggle for being in the trend. Your friends will be keep you updated.They will make you look good and will suggest you better ideas in terms of fashion. Being with them is entirely your choice.
The crazy friends:
They are absolutely nuts and it's fun to have such friends in the group. Their craziness will irritate you at times, but you will also long for their company. One can always count on such friends even during bad times. They are reliable friends, but one has to have madness to deal with such friends.
The intuitive friends:
They are good observers and listeners. You do not have to share every problem of yours. Your voice and body language will be a clear indication to them. They are not attention seekers but are introvert. They will silently read your mind and will give you better solutions.
The dedicated friends:
They will stick to you no matter what. They do not mind taking an extra step to help you out. they can break reactions for you and they will stand by you in all aspects.They do not mind giving you the credit card or lending you their expensive. You mean a lot to them and they respect you.
I am sure all of us have met a mix of the above categories. Friends are needed in part of our life and we cannot think a life without friends. Be it kindergartens or office, we love to make friends. Life would definitely be bore without these gems. Lets value our friends forever!