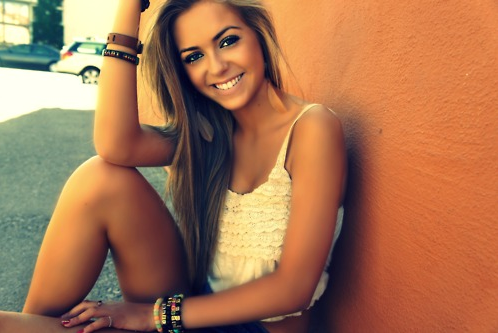 Here's sharing the most beautiful and fun things to do in your college days that keep you on top!
10 Things You Do in College, Which You may Never Do Again
Dressing as per the trends:
As you know our dresses reflects our personality. Trendy outfits are so important, especially for girls.
Group studies:
Remember the lie that you told your parents to go for a late night show or party at your friend's place. Group studies had always been the best excuse. There were genuine times as well when last minutes studies were done to crack the exams.
Bunking classes:
I am sure all of us have had this desire to bunk the college once in lifetime. It takes a lot of guts to bunk the college, especially when your attendance has been noted and sent to your parents. Bunking is the best way to get away from the monotonous lectures. A good time with friends is most cherishable than any lectures. What say?
Road trips:
Road trip, expeditions, trekking and loafing around had been part of our college days. A trip with the entire class will undoubtedly be fun. If you were a hosteler, i am sure weekend trips were more frequent. Be it educational trip or a leisure trip, trips with friends were always fun-filled.
Developing your skill sets:
There are so many co-curricular activities that are a part of the semesters apart from the educational syllabus. College time is the best time to hone your skills. The certification course and hobby courses such as driving course, photography course, web designing course were always that we wanted to pursue.
College fests:
Every college hosts the cultural fests where the students gets to express their management skills and other talent that they possess. It was also a way to spend quality time with friends. The month long preparation, the hooting and cheering for the favorite time, the participation and volunteering will always be missed by all of us.
Hanging out with friends:
This is the most memorable part of the college life. Hanging out with friends had been our favorite time pass. There were laughter and tears, make-ups and break-ups, exchange of notes, celebrations and what not. It was the time when everybody had time for friendship and we enjoyed every moment with friends.
Choosing extracurricular activities:
College time is the best time to choose the activities that interests us. We would hardly find time to focus on our hobbies till we pass the secondary education. The college curriculum offers several hobby classes that hones your skills. The advantage is that you tend to meet like minded friends as well. It is another way of socializing and making new friends.
Summer Vacations:
What a relief ! Summer vacations were the time when we traveled to different places to meet family and friends. A long break after the exams were so desired by all of us.
Falling in love:
This is the best thing that has ever happened to us. Crushes had been a part of our college life and I bet all of us had a secret crush. Lucky were those students who found their soulmate and continued even after college life. I envy such couples! However, the mood swings and feelings were at high during the college days.