Everyone like sunshine and enjoys with their family or friends in sandy beaches or parks. It gives fun and entertainment, but there is another side. That is ugly and unattractive marks on the body or face due to Sun tan, not easy to do away.  There are bleaching techniques and cosmetic products to remove sun tan, damages the skin. There are effective home remedies to get rid of the sun tan.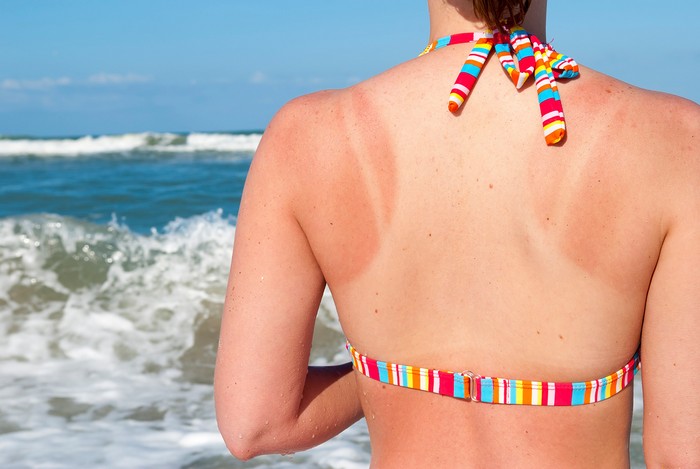 Here are the 5 ways to get rid of sun tan to keep skin in natural
Baking soda scrub
Make a paste by mixing baking soda and water. Use it as a scrub to eliminate suntan mark from your hands or body parts. Try on alternate days for faster results.
Vinegar
Take a bowl and add an equal amount of water and vinegar, mix well. After that immerse both hands in the solution for ten minutes and clean your hands with cold water.
Honey and lime juice
Take equal amount of honey and lime juice, mix them well to make a blend. Apply the mixture on the sun tan affected parts. Allow it remains in your hand for 10 minutes and cleans with cold water.
Papaya and honey face pack
Papaya has enzyme papain which helps in clearing sun tan in addition to reducing the scars and blemishes mark. For effective result, take a half cup of papaya pulp and mash. Then, add a few drops of honey and mix well. Apply it on the face and wash it after 30 minutes.
Aloe Vera, tomato, and red lentil face pack
The combination of Aloe Vera, tomato, and red lentil is the best natural remedy to remove sun tan. Soak 1 tablespoon of red lentil in water 20 minutes and make a paste.  Now, mix the paste with Aloe Vera gel, 1 tablespoon of tomato pulp. Apply it on the face and neck. Leave it to cool for 20 minutes and clean with water.
The above explained procedures are sure to remove sun tan in a natural way .Try this without spending on cosmetic products harmful to skin.