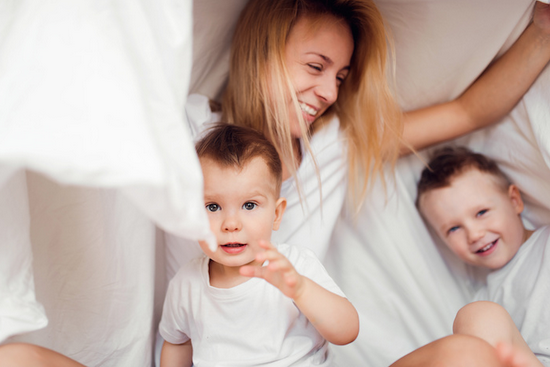 A Mom's job is too hard and she needs to save time and effort to get all the things in place. Simultaneously, she also needs to train her child to keep things in place so that they get disciplined in future. A Mom must also take care of her beauty regime and house interiors. She will never allow others to call her messy and clumsy!
Here are some of the amazing hacks for every Mom to know and implement in her daily routine.
Amazing Hacks For Every Mom Around The Home
Scarves, Stoles and ties
Women are very particular about their scarves and stoles while going out of home. Needless to say, they are not organized properly. You can drape them on a cupboard hook to help you remember. Colorful scarves give a good look.
Car Organizer
No parent likes their car getting messed up with toys, clothes, papers, headphones and little stuff. You do not have to waste time in organizing your car on daily basis. Instead, buy a shoe caddy organizer from the store. In case the organizer is too long, you can always trim it at the bottom, add a lace or ribbon and hook it on the back seat.
Organizing Jewelry
Your jewelry is likely to get entangled in standard jewelry boxes. You always wish that you should have got individual compartments for storing your earrings and neckpieces. We have an enlightening tip for you. You can use colored ice trays for organizing your jewelry. As the tray has individual compartments, your jewelry will not get entangled and you can find it in less time.
You can even turn your old shampoo bottles into toothbrush holders. If you can stitch, you can turn your old sarees and long stoles into curtains and table cloths. With a tint of imagination and creativity, a Mom can definitely develop new hacks for her home.
image credit – Moments A Day