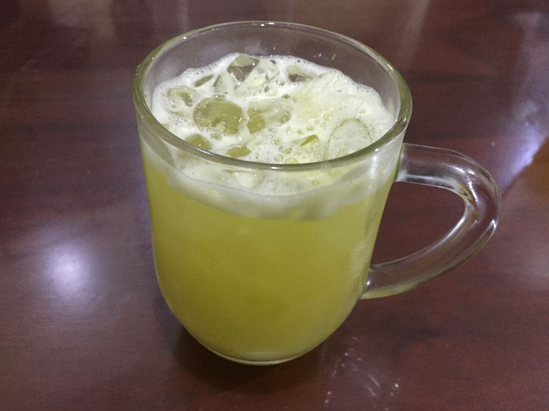 The summers seem to be taking a toll on us and with the heat come diseases like heat strokes and dehydration. But there is one drink that can help you overcome the scorching heat and other diseases in a moment.
As a child if you have ever stopped by at a sugarcane juice vendor, you would surely know that consuming a glass of fresh sugarcane juice is not just tasty but extremely energizing. Sugarcane juice is not just tasty but has many health benefits including weight loss.
Sugarcane can be eaten as it is or consumed in the form of juice. Here are a list of health benefits of sugarcane juice that will put a lot of natural and artificial energy drinks to shame.
6 Benefits of Drinking Sugarcane Juice
Prevents cancer
Sugarcane juice is alkaline in nature. It is filled with antioxidants which helps avoid diseases like cancer that cannot last in an alkaline environment. Thus it helps in curbing various types of cancer such as prostate and breast cancer.
Aids in digestion
Due to its high potassium levels, it is good for the well-being of the digestive system. It helps in keeping the digestive system in good shape, prevents stomach infections and improve peristalsis (the movement of food through the stomach).
Prevents heart diseases
Drinking sugarcane juice regularly also prevents heart diseases and stroke as it helps reduce the levels of unhealthy cholesterol and triglycerides.
Helps in reducing weight
sugarcane juice reduces the bad cholesterol levels in the body and has natural sugars thus it helps in reducing weight. It is high in soluble fiber which helps in losing weight.
Good for treating diabetes
Sugarcane is sweet and has glucose but also has a low glycemic index than instant sugar, making it the perfect energy drink for diabetics. If you have diabetes and desire something sweet, have a glass of sugarcane juice for that immediate fix.
Clears skin imperfections
sugarcane contains Alpha Hydroxyl Acids (AHAs) are supposed to have a lot of benefits. This makes sugarcane an elixir for skin. It helps fight acne, reduce blemishes, prevents ageing and aids in keeping the skin hydrated. Just apply sugarcane juice to your skin and let it dry or add it to your favorite face mask and scrub.
Thus, sugarcane juice commonly known as ganne ka ras is not just another drink, but one of the healthiest drinks that you could lay your hands on especially in summers.