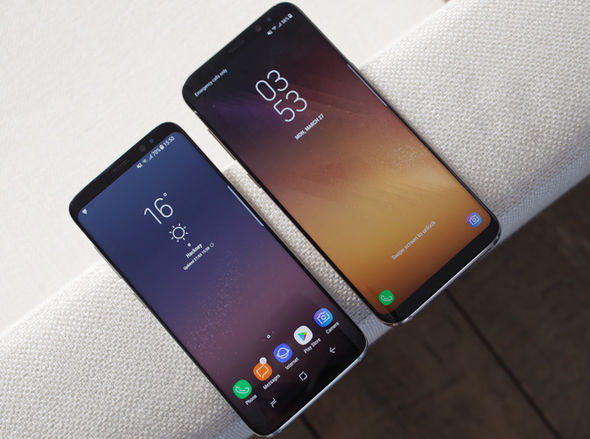 I am using Samsung A5 (2016) and planning to buy new phone soon. When I heard about new phone from Samsung, I researched and come to know about amazing features of Samsung Galaxy S8. The Samsung Galaxy S8 comes in two forms. They're both rather lovely, and packed with new tech guaranteed to leave fans salivating. We've got all the details you need to know about them here.
Things you need to know about the Samsung Galaxy S8 and S8 Plus
Two versions
The standard version of the S8 has a 5.8in screen, while the S8+ has a surely-that's-too-big 6.2in display. Except screen size, the mere difference between the phones is that the S8+ gets a bigger battery. And of course the price.
Beautifully curved
The Infinity Display, as Samsung terms it, wraps round the sides of the phone so it appears to trail off into nothingness and the whole thing looks impossibly futuristic. From the front, the S8 and S8+ are nearly wholly glass.
Amazing screens
The S8 and S8+ both get 2K screens with 2960×1440 resolution. There are still more than enough pixels for a great viewing experience though, and it's further helped by Samsung's usual AMOLED screen tech, which gives you great colors and brightness.
Eye scanner
The S8 captures a few photos of your face, stores it in its memory, then recognizes you when you glance at the screen and pops into life. We loved it on the Note and provided it works flawlessly here as it massively reduces the number of times you need to use a fingerprint anyway.
New Friend Called BIXBY
Apple has Siri, Microsoft has Cortana, Amazon has Alexa, and Google has Google. And now Samsung has Bixby.
The S8 and S8+ come with a built-in digital assistant to answer every question and generally act as a digital lacky. Samsung evidently thinks this is a big deal, because it's even set it a devoted hardware button.
Turn Into PCS
It's all thanks to the Dex Station – a little dock that you plonk your phone into then hook up to a TV. It has 2 USB ports, Ethernet and HDMI, and once connected to a screen it'll give you a Windows-style desktop with app launcher, taskbar and so on. There's also Bluetooth – so you can hook up a mouse and keyboard – and that dock itself acts as a fast-charging port for the phone.
Plenty Of Power
The S8 has a 3000mAh cell. That's less than lot of rivals, although it does at least have fast charging. The S8+ gets a bigger 3500mAh battery, but then again it also has a bigger screen to power. It's also worth noting that the Exynos chip's 10nm process should help battery conservation.
They'll Cost A Fortune
The Galaxy S8 (Midnight black) will cost INR 57900 and the Galaxy S8+ (Coral blue) will cost INR 64900. S8 comes with 64GB as standard.
These are the features why I think, I must buy Samsung Galaxy S8 and S8 Plus. What is your opinion?