You know what they say "Accessories can make or break the look". You can easily dress up or down a look with these. Not only that, you can also style the same outfit in many different ways by just adding or changing some accessories. While there are accessories that only a few can pull off, there are some that every girl needs. Especially if you're a college going girl, we're going to share our list of accessories that are must-have in your closet.
Must Have Accessories For College Girls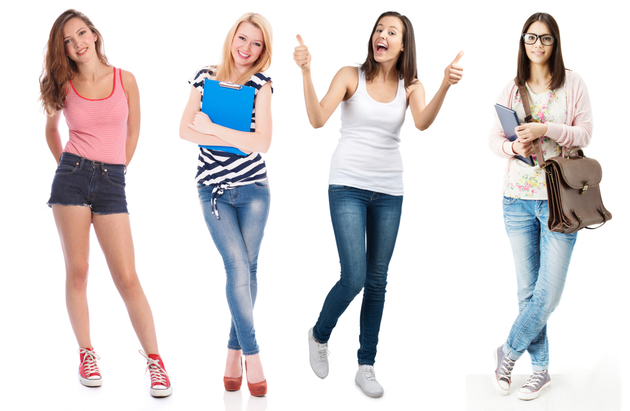 Watch- A definite must-have for any college girl, a watch can give a classy look to any outfit that you sport. A watch with a metal chain strap or a leather strap, both will immediately become a unparalleled piece of your outfit. A watch is a statement accessory which can be worn with an everyday outfit to add class to it.
Sunglasses- A pair of Aviators or Clubmasters is another indispensable piece that every college going girl needs. Whether you want to add a more classy look to your outfit or hide your hideous dark circles after a late night of study, a pair of sunglasses will do it for you. You can also wear it on your pulled back hair for a stylish look.
Statement necklace- Every girl must own at least one piece of statement necklace. Although you need to pick the right one to match your style. You can also take inspirations from the ongoing trends to pick the right one for you. But whenever you're sporting a statement necklace, make sure to keep the earrings minimal. Also check if you're a warm or cool tone before choosing any gold or silver necklace.
Scarves- A scarf may be a clever piece of cloth that solely some know how to wear. A scarf, if worn the proper manner will highlight your look immensely . A printed chiffon silk scarf may be a good piece to pair up with a white T-shirt and a pair of jeans. It can totally transform any plain outfit. You will find that it is the simplest way to appear fashionable in a matter of seconds.
Denim Jacket- A denim jacket can be the most versatile piece of clothing you can own. You can wear it over a strapless dress or a top to add some edge to it. You can wear it as a flannel for an everyday college outfit. You can even wear it over a pair of jeans to get a 'denim on denim' carefree look.
Tote Bag- All college girls must own a tote bag which they can use to carry almost everything they're going to need that day. Be it stationary, books, phone, some makeup, medicines, you can carry everything in a tote bag. The best things about these bags are they're big, they're practical and they're amazingly stylish. You can find these in a lot of different varieties such as solid colored, printed, florals, Aztecs and so on. So go ahead take your pick.