A dark circle is something which gives you the depressing feeling, however, good you may have looked like. So, we need to find some methods which will help you remove those dark spots as easily as possible. Again, while doing that, you must keep in the mind that you need not damage your skin. So, go natural in curing the dark circles. Here are the methods: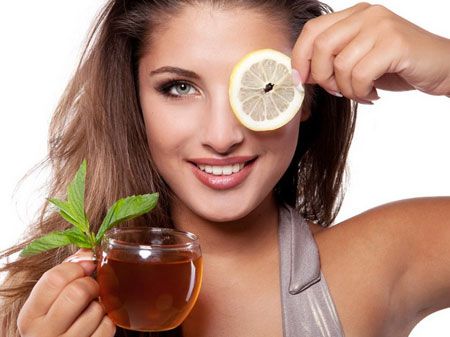 Home Remedies To Cure Dark Circles
Raw Potato:
Potatoes have the power to lighten your dark circles. And if you use it raw, then the natural bleaching agents will help you to enlighten the area around your eyes. For that, use the juice and apply onto your dark circles.
Rose Water:
It helps you rejuvenate the skin and also helps you to moisturize the skin. It is an easy way to remove the dark circles around your eyes. You can soak the eye pads in this water and place them on the eyelids to remove your dark circles overnight.
Raw Tomato:
Full of vitamin C, a tomato has the power to rejuvenate your skin as well as to lighten any part of your face. So, it can also be used in order to remove the dark spots around the eyes. It can take up to two weeks at most to show its magic, but it is a permanent one.
Almond Oil:
If you can combine this powerful ingredient along with vitamin E, then it will surely help you make your dark circles a history. It is also greatly beneficial to your skin as well. For the benefit, you just have to massage the almond oil on the dark circles. That will get the job done.
Many persons say, you need not travel the world to find the necessary. Similarly, you can find all these easy to remove dark circles, in your kitchen only.