Hey All,
Happy New Year 🙂
I am a big time foodie and well, I also tend to gain weight quite soon :p. So, I closely monitor my calorie intake on the Weekdays but on weekends, I indulge and satisfy my food cravings, as far as possible. Trying out different cuisines and dishes is my hobby and when ever I visit Mumbai I never fails to try new foods.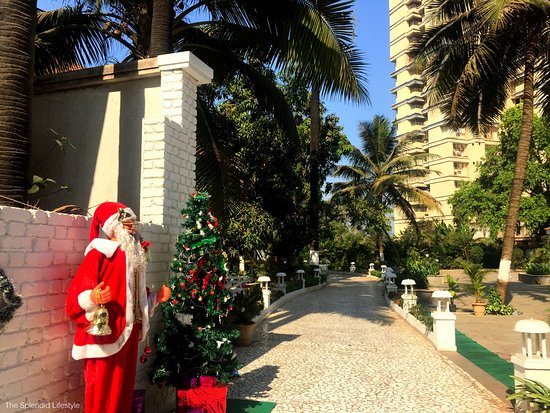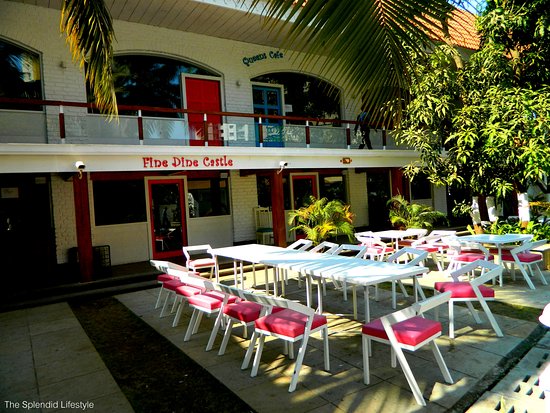 Royal Way To Celebrate New Year Eve at King's White Castle
Thus on 31st December to celebrate New Year… I, my hubby Swapnil and one of our close friend visited Kings White Castle which is located in Thane and  is one of the most spacious restaurants around with good parking space,too. This place is situated on the Ghodbunder Road at Owala Naka. The name castle because, the architecture is inspired by a castle that includes an entrance, a walkway and Gardens. The restaurant area is divided into three sections, including: Sports bar, Lounge , Fine dine-in and cafeteria. The sports bar has a chic, trippy seating arrangement for youngsters who want to spend some fun time with their buddies and the family dining restaurant has a Royal castle like seating arrangement and decor.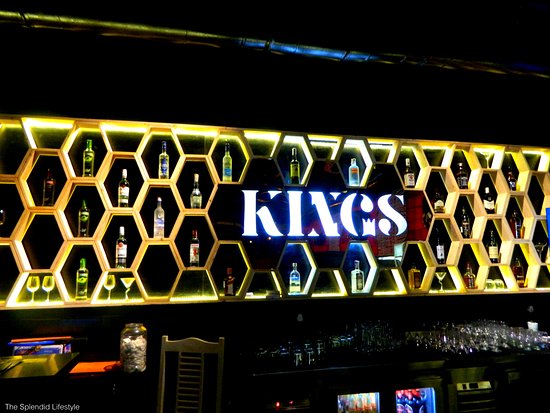 The ambience of the place including the temperature control, music and lighting is comfortable and cozy.The crowd at the Kings White castle is high end and polished, too, mostly.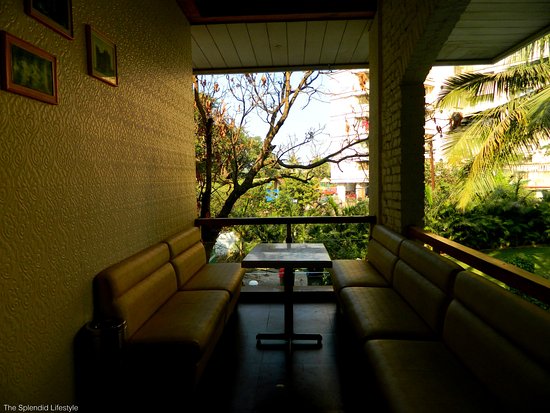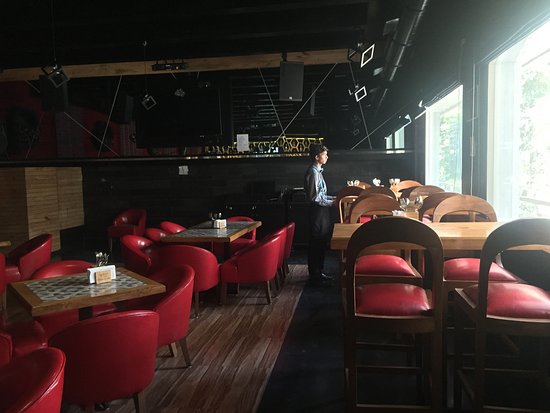 The service is good though, I would not sat speedy but decent.The quality of the food is good and s is the taste.They say anything that smells good, tastes good s well.We ordered some starters and surely enough, the smell was tempting.Full marks for the presentation, as well because it is great when your food looks good too!! I had heard about this place from a couple of friends and I always make it a point to read reviews on net before visiting a particular restaurant in order to make sure that I do not miss out on special delicacies.It is a foodie thing, you know!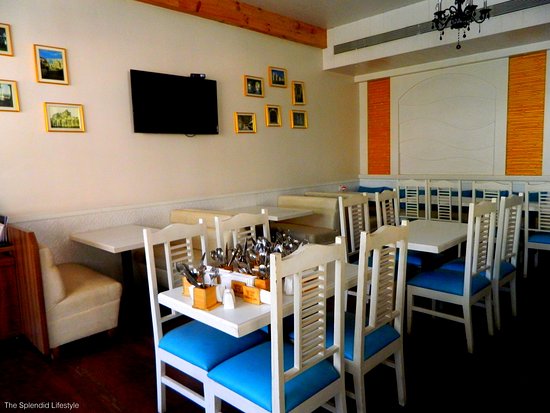 Some of the specialties of King's White castle, include: Lasagna, Chicken Lollypop, The taste as well as the portion size of these is good, as per a few friends who have also visited the place.I am a pure Vegetarian so, I included this highlight for those who like to have non-veg food delicacies.
Here is a brief of what all we ordered: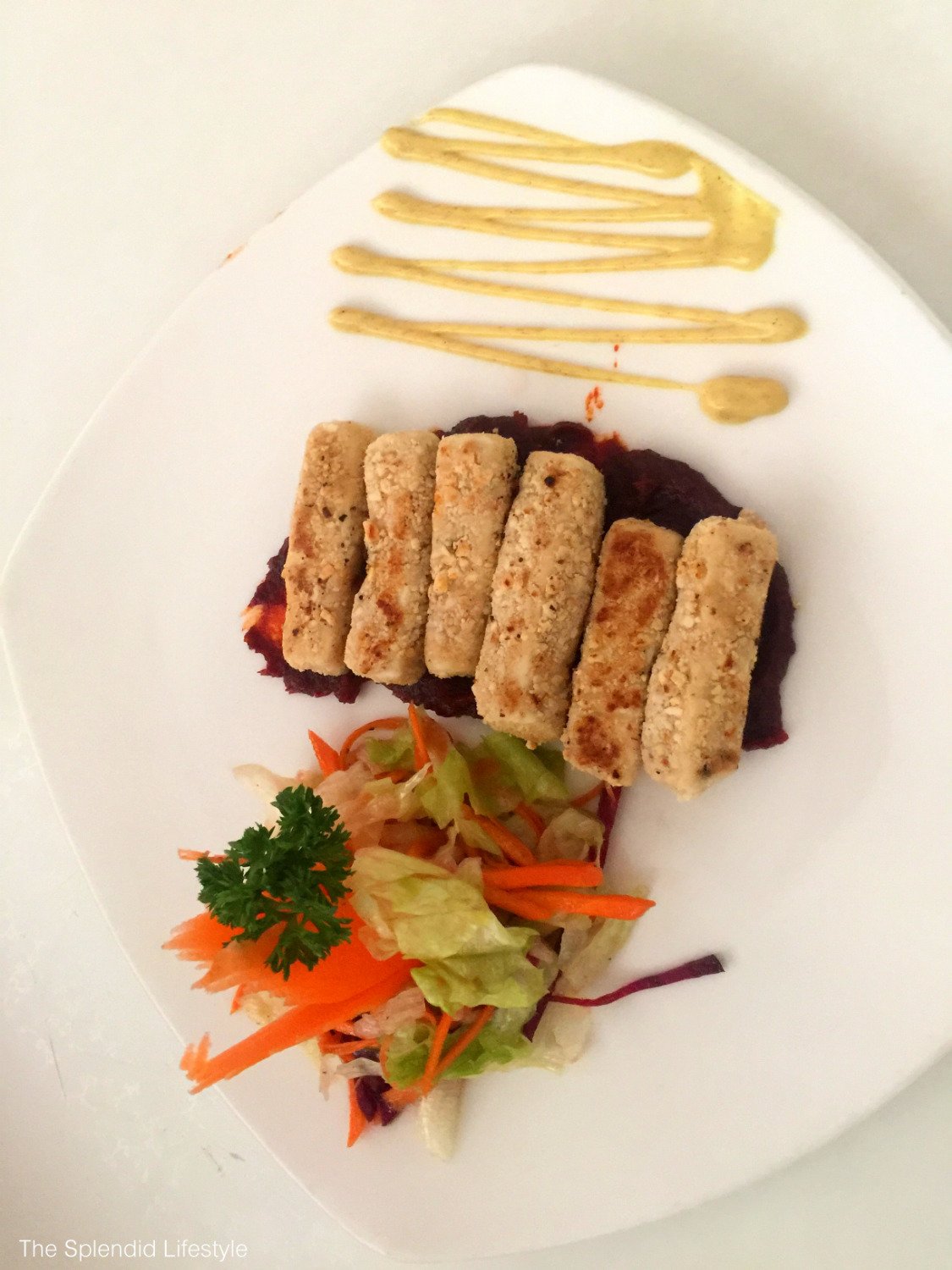 My husband is a big fan of Continental food.Out of their continental delicacies, we ordered:
Crusted Cottage Cheese with Chilli jam
Zucchini roulade with baked cheese (main course)
In the Indian cuisine, which is an all time favourite, we ordered:
Kurkure kabab for appetizers
Veg falguni for main course
Tandoori roti for breads
For a friend of mine, who likes Chinese food, we ordered:
Double pan fried noodles for main course
Crispy tangy baby corn  and crackling spinach for appetizers
For myself, I especially ordered the Tandoori delicacies
Paneer sholay kabab (appetizer )
Cheesy stuffed mushroom ( appetizer )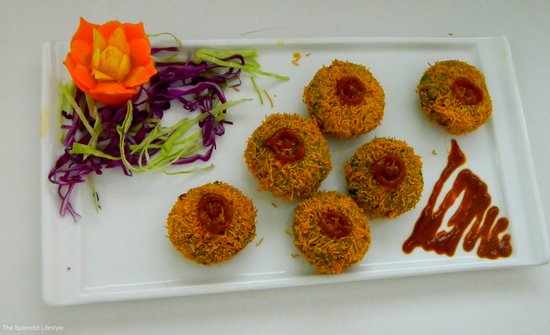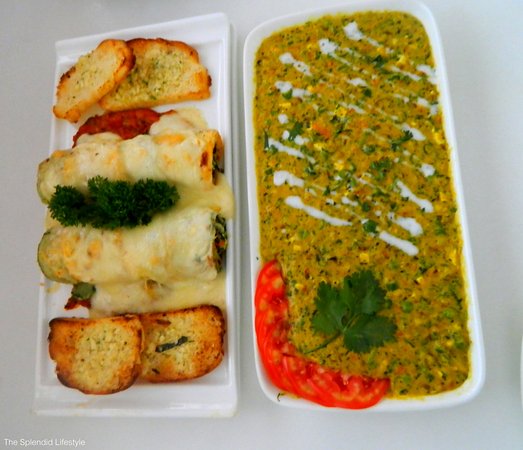 So, in the King's white castle, you can enjoy multi-cuisine delicious food.and pamper your taste buds! So, basically Kings white castle has something unique and tempting to offer for people of different likes.