Since couple of months due to herbal ingredients, I can see the rocketing sales in Patanjali brand. There are many peoples who started using Patanjali products on regular basis as its effective and very pocket friendly and it have quality par excellence. Let us read about the Best Baba Ramdev Pantanjali Products available in India.
Top 5 Baba Ramdev Patanjali Products in India With Price
Pantanjali Amla Juice
Amla Juice by Patanjali is sold in market under this brand name as Amrit by Baba Ramdev. Amla juice is highly concentrate and thus it need to be diluted with lukewarm water and you need to mix 25 to 50 ml in a glass of water before consumption. Vitamin C present in this juice helps to fight signs of ageing and better performance of immune system.
Cost: INR 100 – 1Litre
Patanjali Coconut Hair Wash Hair Cleanser
The base ingredient in this cleanser is coconut and is free from synthetic additives like SLS and Parabens. This oil also contains methi, henna, bhringraj and ghritkumari. This cleanser helps to remove dirt nicely from scalp and hair. If you use this regularly then you will get silky and smooth hair even if you are suffering from premature graying and dandruff then this oil is best for you.
Cost: INR 95 – 150 Ml
Patanjali Anti Wrinkle Cream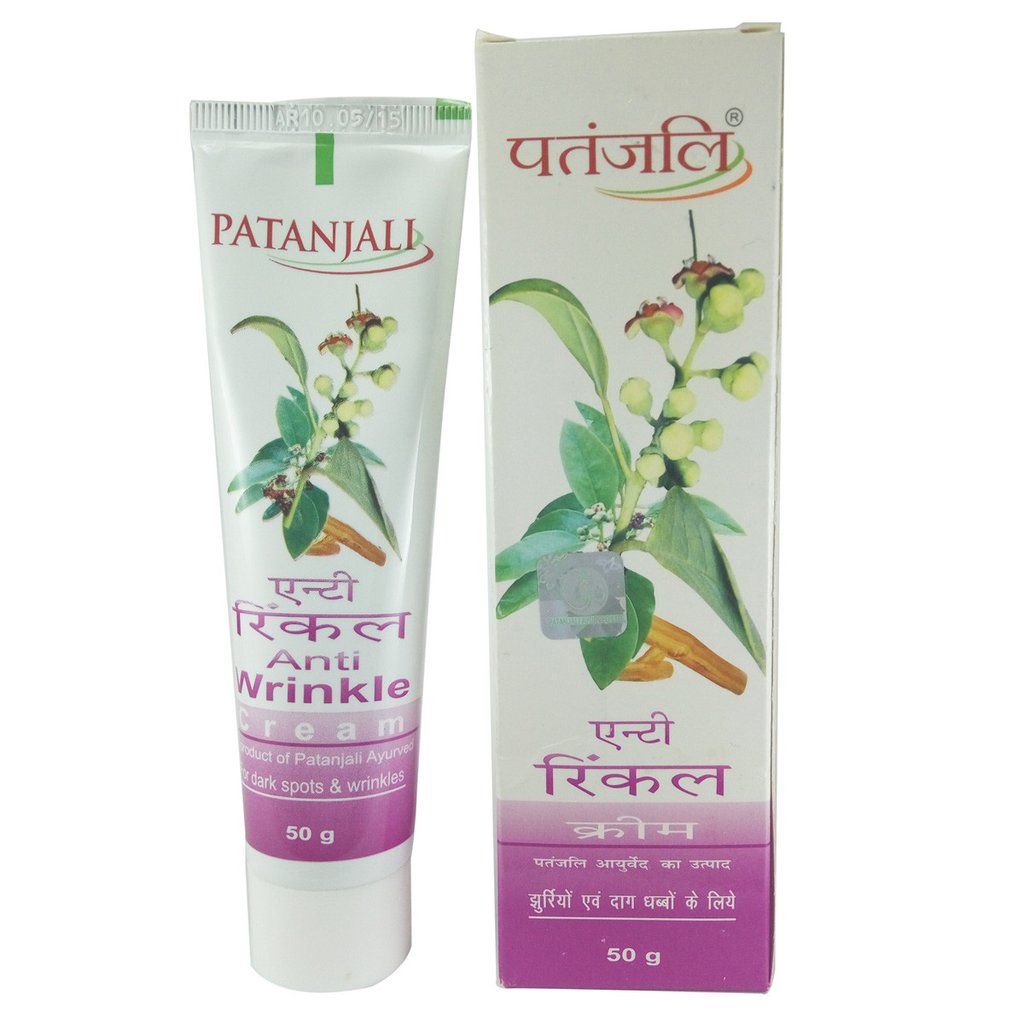 Are you aged above 25? If you are then try Patanjali Anti Wrinkle Cream and this cream is good if you have skin problems like blackheads, wrinkles, fine lines, pigmentation and sun spots. This cream also acts as a moisturizer. Apply this cream from Patanjali twice a day for best result.
Cost – INR 150 – 50 Gram pack
Patanjali Damage Control Hair Conditioner
If you are washing your hair with a shampoo then you need a companion conditioner for perfect hair. Instead of using conditioners made from harsh chemicals, you can use herbal shampoo and conditioner from Patanjali brand. This conditioner is very helpful in reducing dryness and frizz from hair and will make your hair soft and silky. This conditioner helps to reduce frizz and dryness from hair and will make your hair silky and soft. This conditioner contains natural extracts like Almond oil, sunflower oil, aloe vera juice, wheat germ oil, bhringraj extract, amla seed oil and hempseed oil.
Cost: INR 60 – 100 grams
Patanjali Almond Hair Oil
This hair oil from Patanjali is enriched with goodness of almond oil and sesame oil. It helps in improving blood circulation of the scalp. Patanjali almond hair oil contains Vitamin E which has antioxidants and thus it is good for people who are suffering from hair fall problems like rough texture, graying of hair and hair fall.
Cost: INR 50 – 100 ML
These are Baba Ramdev Patanjali products which are easily available in India through general merchant shops or online shopping websites. I am using Patanjali almond hair oil since last 2 years and got good result. What about you, do you use any of the Patanjali products?