Weddings in India have always been an expensive affair. However, there are some ways that can help you save a good amount of money on useless stuff without anybody missing out on fun or good food.
Read on below to know about Top 5 hacks to cut Wedding costs: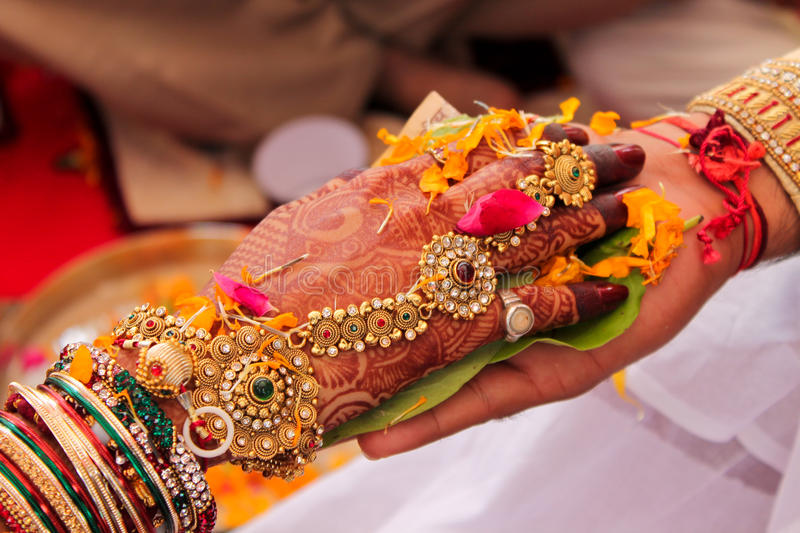 #1 Choosing the Wedding Venue
Choose the dates when the Wedding season is not at an all time high.It is during the peak months when the Banquet and Hotels charge you extravagantly.During relatively off-season, you can fetch good discounts both at hotels and Banquets.
If you prefer a closed venue, do your research and try to get a venue where it is not mandatory to use the in-house decorators, caterers etc.
Another smart way is to use artificial flowers and lights instead of fresh flowers and fabrics for decoration.They look equally good and cost a fraction of original flowers.
You can save big time on taxes if you go for an open ground venue instead of hotels and Banquets.
Another thing is, Venues located on the outskirts of the city cost way less as compared to those which are located in the mainstream city.
#2  Save big on Wedding food and beverages
Another money saving hack is to book the same venue or different functions.Most banquets have multiple halls with different areas and decor themes. You can negotiate better if you choose to do two functions in the same banquet.
Have a separate cocktail get together at your home instead of serving Alcohol at the Venue.
If at all, you have to serve alcohol, bring in your own Liquor as those available at hotels and Banquets would cost heavily due to taxes.
Also, try to stick to one or Two cuisines and do not experiment with multiple cuisines.International cuisines increase the per plate cost by at least 3 to 4 hundred.
#3 Save on Wedding outfits and jewellery
Wedding outfits are worn only once but drill a big hole in your pocket, just to lie in your closet thereafter!! So, try not to go for big designer brands.Instead, select a design and get your Lehenga Tailor made by a reliable boutique.
Wedding outfits can also be rented and that amounts to not even one Tenth of the cost if you buy the ensemble.
Similarly, rent out your Jewellery. Not only do you get set that match your Wedding Lehenga exactly but also, the cost reduces by Lakhs together!
#4 Save on wedding invitations
These days, people are getting accustomed to the idea of E-invites and paperless invitations like a wedding website or wedding invitation video.Though, it is customary to send out sweets or chocolates while inviting people for a wedding in idea, trust us, you can totally do away with cards.
Alternatively, get only a small number of cards printed for those relatives who are very close to you and might not be very tech-savvy.
#5 Save on albums and video-graphy and entertainment
Meet some freelance photographers, look at their work and if you like their previous work samples, hire them for still pictures.Freelancers, charge a lot less than professional photo studios and they often give equally good or even better results.Youngsters also bring fresh ideas to the table.
You can bargain better if you hire the same person for all functions, big and small.
Do not carried away in making your Wedding celebrations different. A DJ would always cost less than live music, sure enough.
For entertainment, ask your guests or relatives to prepare some fun dance performances, Guitar performance or comedy skits!! This not only involves everybody but helps all of the guests bond together and yes, it is free!!
Trust us, most of these smart hacks would go unnoticed as weddings have a lot of stuff going on and nobody actually bothers how many cuisines you serve or where did you get the alcohol from or even whether the flowers are fresh or artificial
;;;;;;;;;;;;;;;;;;;;;;;;;;;;;;;;;;;;;;;;;;;;;;;;;;;;;;;;;;;;;;;;;;;;;;;;;;;;;;;;;;;;;;;;;;;;;;;;;;;;;;;;;;;;;;;;;;;;;;;;;;;;;;;;;;;;;;;;;;;;;;;;;;;;;;;;;;;;;;;;;;;;;;;;;;;;;;;;;;;;;;;;;;;;;;;;;;;;;;;;;;;;;;;;;;;;;;;;;;;;;;;;;;;;;;;;;;;;;;;;;;;;;;;;;;;;;;;;;;;;;;;;;;;;;;;;;;;;;;;;;;;;;;;;;;;;;;;;;;;;;;;;