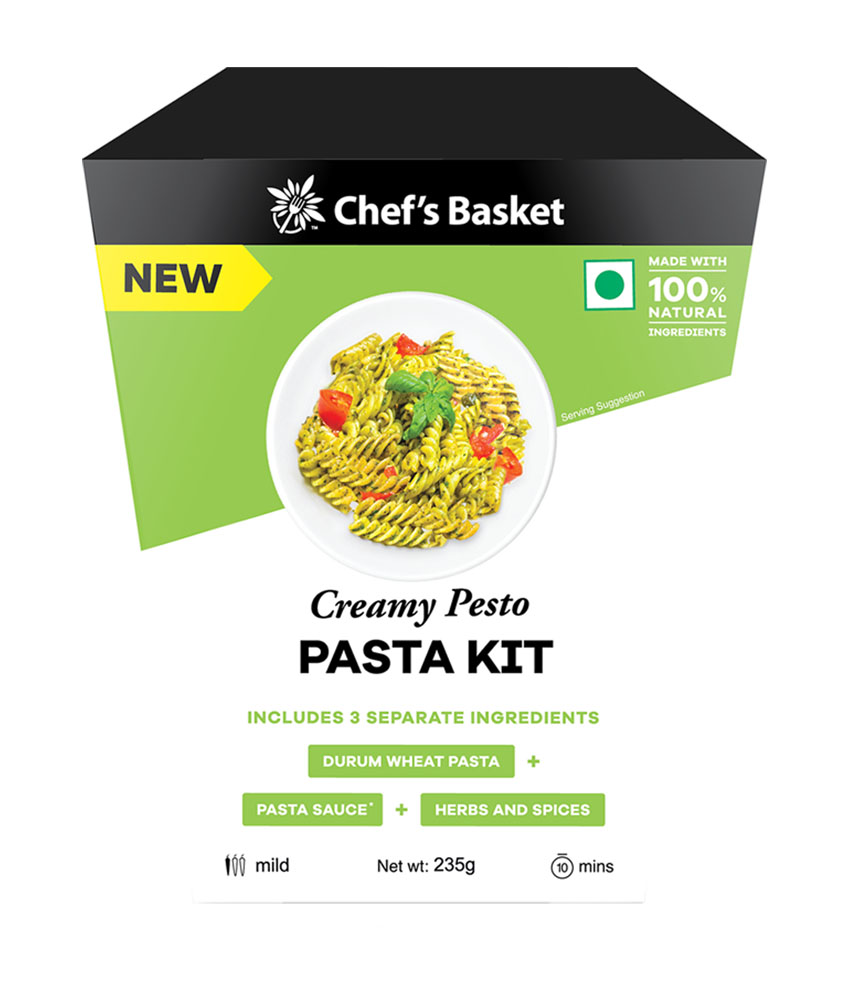 To start off with my review about this product let me tell you I loathe cooking. Truth being told, my experience cooking Chef's Basket product range has been a welcome change. The pack comes with all the ingredients necessary for cooking the pasta.
Method to cook creamy pesto pasta
I had sea salt to boil pasta with, the semi cooked pesto sauce, the uncooked pasta, and special assorted herbs too. And the best beings that we don't have measure a thing. All the ingredients are measured to the serving size of the dish.
I started with getting the pasta boiled in sea salt. Meanwhile I chopped few veggies like tomatoes, Bell peppers, onions. Drained the pasta and kept it aside. Started with the final leg of the pasta cooking.
Heated little oil in pan sauté the chopped veggies then added the Creamy pesto sauce and cooked it on simmer for few minutes and then added the boiled pasta in the mixture and mixed it nicely. Took it off the flame after few minutes and served it in the serving dish and sprinkled the assorted herbs.
Voila! You are done to show off your culinary skills to your parents, your friends or special person or whoever you want to.
Just like that this dish made me feel like an accomplished cook. And to top it up the taste of the dish was just perfect like it has been served in some restaurant made by some master-chef.
By – Silky R. Sharma