Tea tree oil has wonderful benefits for your skin. Its anti-inflammatory and antibacterial properties help you get rid of acne and make your skin clearer and brighter. The oil can even help you get rid of scars and marks.
Natural Beauty Products That Contains Tea Tree
Nykaa Naturals Tea Tree Essential Oil
The Nykaa Naturals Aromatherapy products have been produced specially to give you the very best in relaxation, rejuvenation, and wellbeing. Nykaa pure Tea Tree essential Oil is known for its purifying qualities and has carried the 'Cure All' reputation for ages.
Lotus Herbals Tea Tree Clarifying Face Pack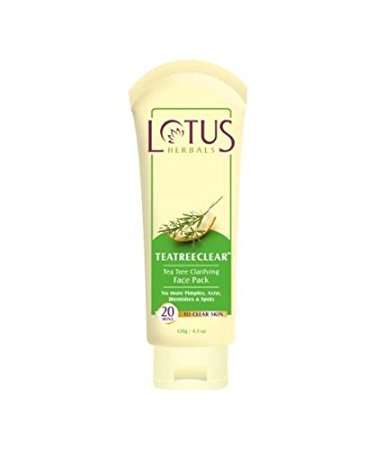 This Tea Tree Clarifying Face Pack helps to get rid of pimples, acne, blemishes and spots. Clarifies facial complexion and enhances facial brightness. Helps to matify skin and also remove tan. It also targets, hides & clears breakouts, also soothes the irritation and sebum production. Cleanse the skin and shrink the appearance of pores. Keeps skin oil free. Revitalizes skin. Gives instant freshness.
Soulflower Pure Tea Tree Soap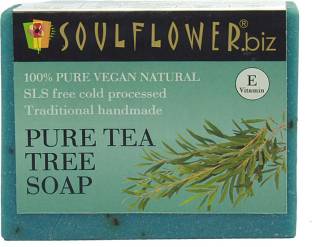 Tea tree oil is regarded as one of the strongest natural antiseptic known to man. It makes a great medicinal soap for cuts and scrapes as well as a multi-purpose antibacterial and facial soap for everyday use, Because of its ability to inhibit and kill growth of bacteria, fungi and viruses.
Richfeel Tea Tree Facial Therapy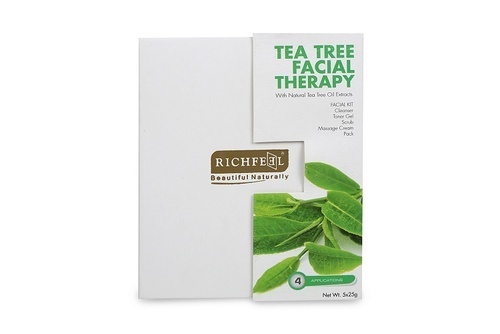 Tea tree oil has been widely appreciated as nature's skin food for troubled skin conditions, particularly oily, blemished & acne prone ones. Meet the perfect regimen for clearer looking skin. Our Tea Tree Facial Kit will give your skin the deep-cleansing, purifying care it needs. This Therapy contains the following, Cleanser – 25g, Toner – 25g, Massage Cream – 25g, Scrub – 25g, Pack – 25g.
Vaadi Herbals Dandruff Defense Lemon Shampoo With Extract Of Tea Tree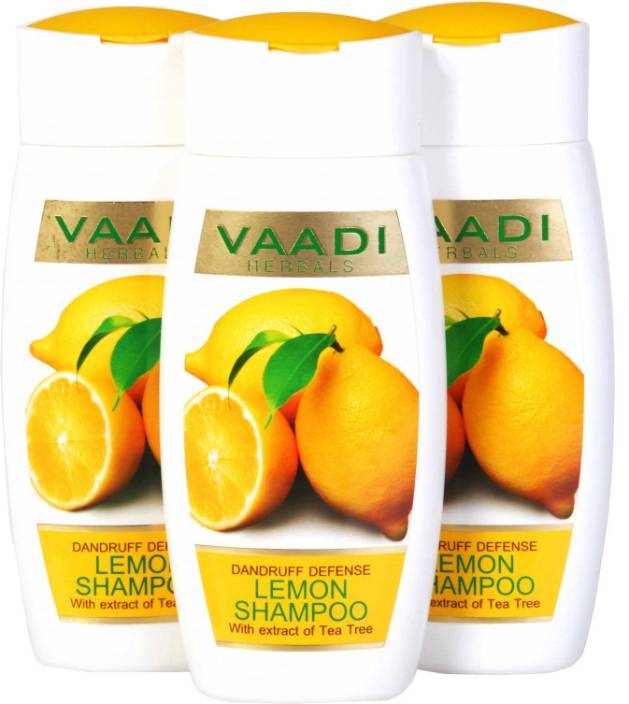 This hair and scalp tonic, helps in strengthening the roots and preventing hair-fall and disinfects the scalp, treats and prevents dandruff, while nourishing the hair. And in this formulation, the tea tree extract moisturizes dry hair, making it shinier and softer.
Kama Ayurveda Tea Tree Essential Oil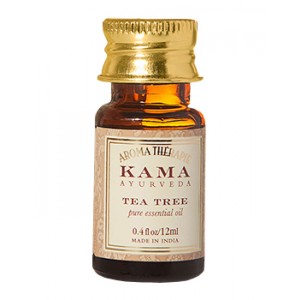 Kama's pure cold pressed tea tree essential oil has antibacterial properties and also increases the immunity level. It has a light spicy, pungent aroma. It can be used for aromatherapy, blended with a carrier oil to make massage oil or can also be used as bath oil.
The Man Company Essencia Tea Tree and Mint Shaving Gel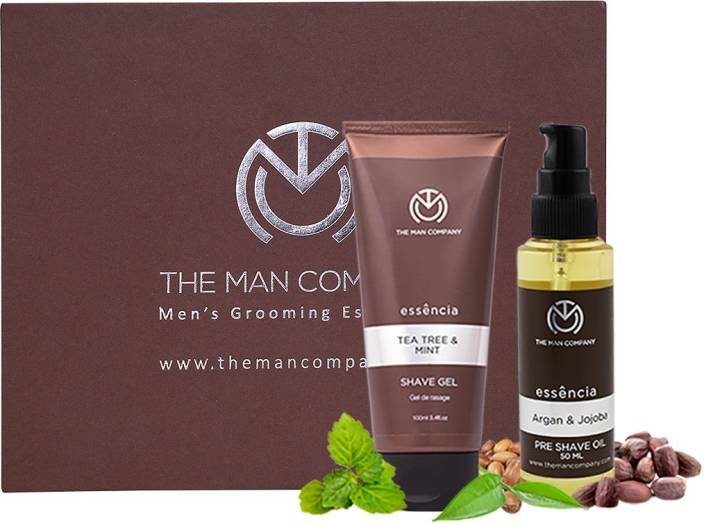 Tea tree has many anti-viral and anti-fungal benefits. This shaving gel also helps heal cuts on the skin. Mint oil gives you the refreshing effect and also works towards enhancing dull skin.
Aloe Veda Hair Therapy Tea Tree Oil Shampoo Sulphate free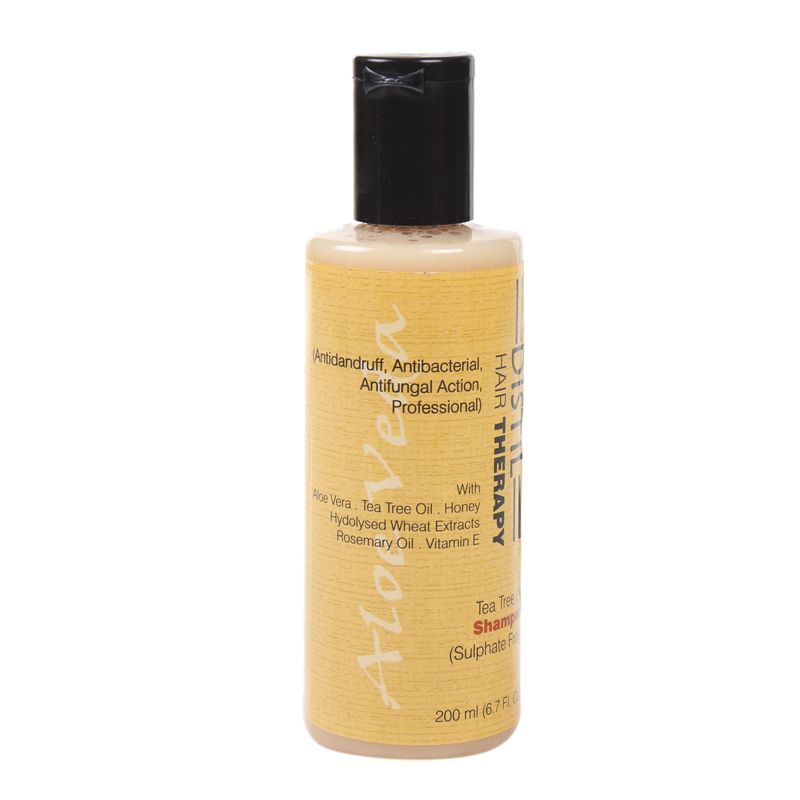 Distil's Anti Dandruff Professional Shampoo is a sulphate-free formulation blended with Aloe Vera Leaf Extracts, hydolysed Wheat Extracts, Tea Tree Oil, Rosemary oil, & Organic Honey. This shampoo provides relief from dry, itchy scalp, and dandruff and repairs damaged roots.
Anatomicals Botanical Purifying Tea Tree Cloth Face Mask
This an exclusively packaged soft cloth facial mask and contains tea tree extract to deliver incomparable moisture and nourishment to your skin. The content of the aloe vera leaf extract adds to give you unmatched radiance. Beautifully moisturizes and purifies skin.
Soulflower Tea Tree Foot Reflexology Aroma Massage Oil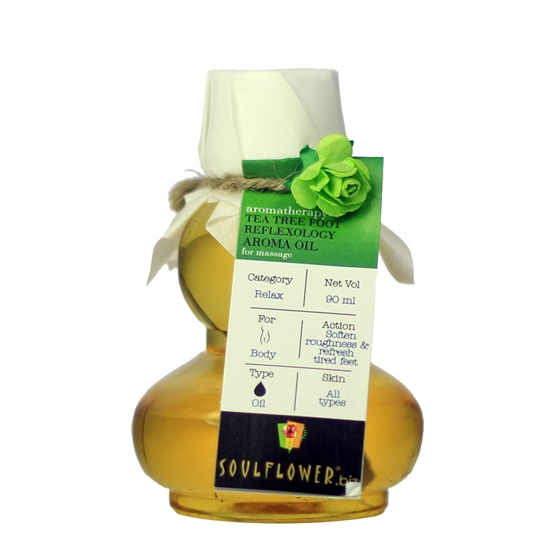 Relax & refresh tired feet, softens rough skin & corns, leaves you with great smelling feet! Ideal for use after exercise or standing on your feet the whole day.Tea Tree Essential Oil is antiseptic & anti-bacterial. It effectively heals the skin against fungal and viral infections which might occur on the feet and toenails.