Hello All,
I happened to Visit Meenakshi Dutt's Makeovers Salon in Shivalik Road, New Delhi. I have medium length hair with layers and a side fringe in the front. I have grown my hair with so much effort that chopping them off is never an option that I could consider. However, after years of maintaining a similar hair style, I had got pretty bored of it! I decided to walk in for a hair makeover without a full-fledged hair cut at Meenakshi Dutt Makeover Salon.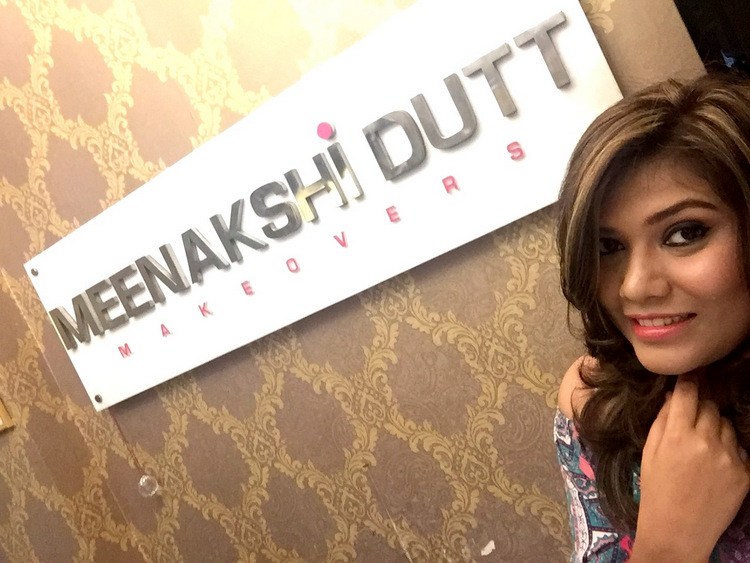 Hair Makeover and Day Soft Makeup at Meenakshi Dutt Makeovers Salon – Panchsheel Park, New Delhi

Address:
C-57, Main Shivalik Road,

Near Panchsheel Park,

New Delhi,

Delhi 110017
Meenakshi Dutt is a pioneer name in the beauty industry and has been in the industry since 1980's. The fact that she and her team takes care of everything right from, makeup to your skin care problems to hair styling along with accessories and attire draping make them the best option for you to pick up. They cater to day makeup, bridal makeup, fashion photo shoot makeup, Red carpet makeup… everything literally…
Interiors and ambience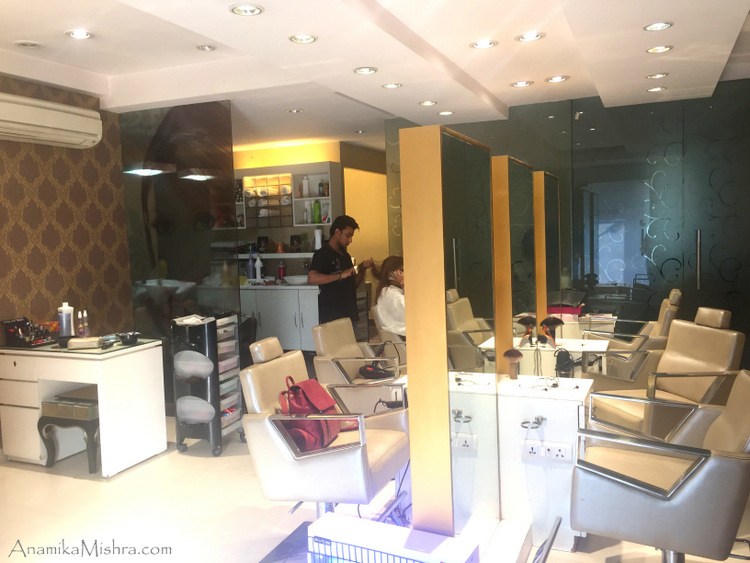 When I entered the Salon, I found the ambiance really good with a nice fragrance lingering in the air and inviting interiors. They have done most parts of their Salon in warm and soothing colors like: Beige, Olive, and Soft Golden. Such interiors instantly bring you in relaxation, Luxury mode. They played some really peppy musical numbers that made the entire session of my hair makeover and day makeup, an enjoyable one.
Staff
The staff out there is courteous, willing to help and are very well versed with their individual roles at the salon. I discussed about me wanting to change my look without having to cut my hair too short and the person concerned suggested that I go for some hair color highlights. Though, he also suggested that I go for subtle shades like Honey Browns, since, it was the very time I was going to color my hair. I was thinking about hair smoothing as well but, very honestly, the hairdresser suggested me that I already have good quality hair and the hair color would turn out nicely on wavy textured hair. Also, coupling hair color with Rebounding would mean use of a lots and lots of chemicals, which is not a good idea. I value the honest opinion and this really proves that the staff is there to help clients and not just minting money.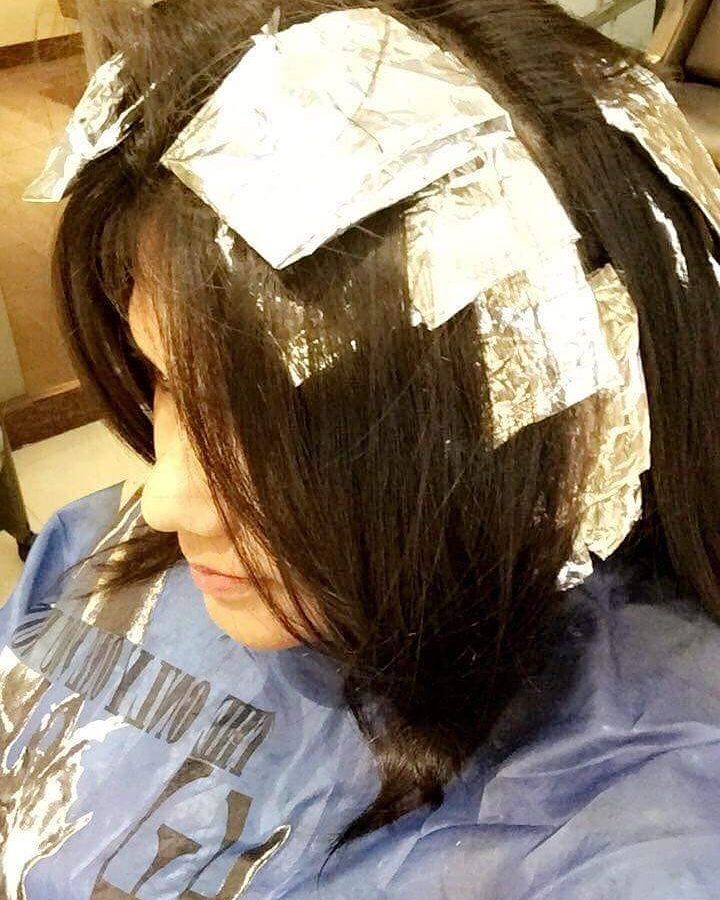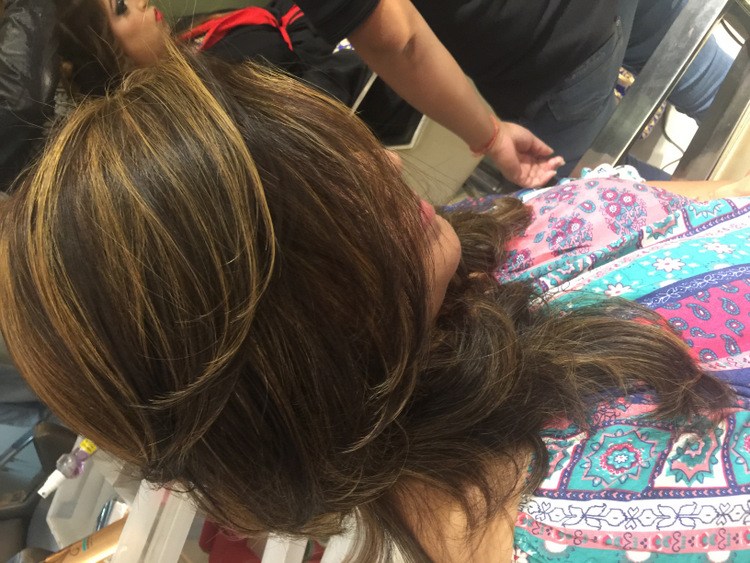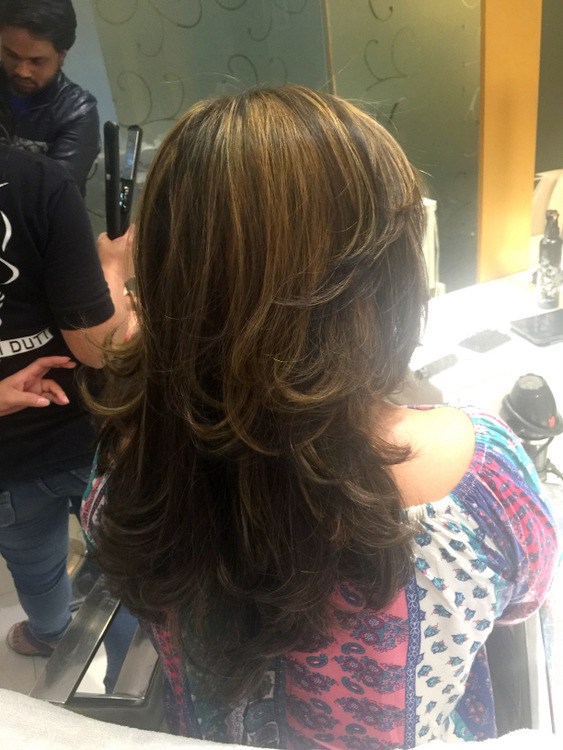 Services availed and cost
The entire session for my hair color lasted around 3 hours. The chairs and Sofas are all very comfortable so that you do not feel restless during long sessions like hair color or rebounding etc. Here are a few pictures of the procedure and the end result. I really liked the change of look and the hair color turned out to be stunning. The total cost of the hair color was 9000 plus taxes. They used only premium quality products such as: Wella and L'oreal for my hair.
I also got a simple day makeup using MAC products and I asked to apply my Lakme absolute Lip gloss on my lips. The total cost of day makeup was 7500 plus taxes. The day makeup was soft, subtle yet really appealing. Meenakshi Dutt's makeover is an iconic name and really preferred for bridal makeup's and fashion photo shoots, as well.
Recommendation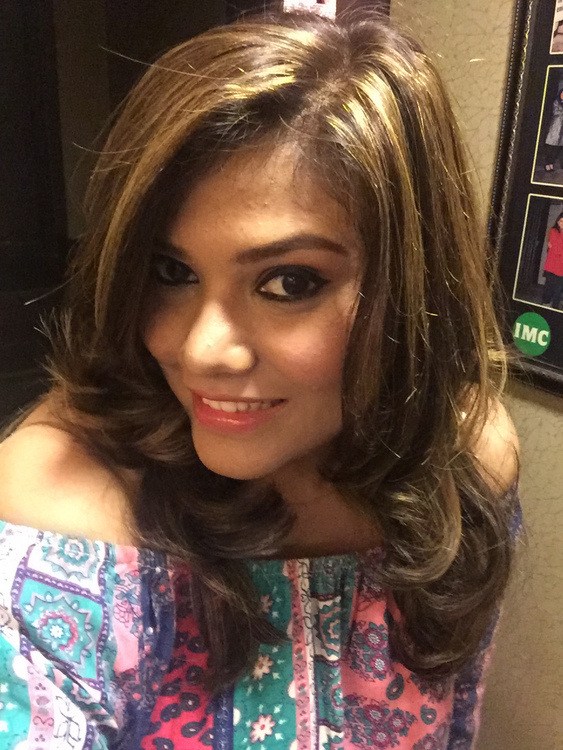 All in all, I would really recommend everyone, who wishes to get a makeover or is looking for a place to get your makeup, hair styling etc done for some coming up family function. Also, for the brides to be, the pre-bridal beauty, hair care and skin care packages are really elaborate and target specific skincare and hair-care issues.