In regular day time, be it college going girls who are always in a race to walk with the flood of fashion and want to look flawless at any cost and don't want to look less than any fashion pageant and at another side if you look at office going ladies a fine and gentle touch-up is an essence to look sober and professional whole day long.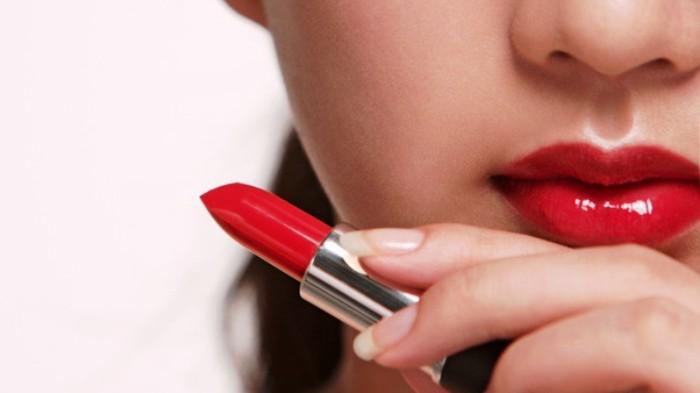 Nowadays apart of all makeup tricks the compulsion of a good shade of lipstick is a big demand and that also on daily basis has became a big challenge to keep lips nourished and safe from all kind of ill-effects of the cosmetics you use. Beside of it a big challenge is to wear the lipstick whole day, get it set on your lips consistently and forget about it, if it will get rubbed off before you've barely left your place or after having two three sips of your favorite lemonade or being on a date with your counterpart enjoying warm conversation with a cup of coffee.
So try some efficiency expert tips to make your lipstick stay longer:
Exfoliate your lips: Just clean and wash up your lips gently with very soft toothbrush or tissue paper to rub off dead skins out of it and make it soft.
Moisturize it: To make it hydrated you should apply a moisturizing cream or a lip balm on your lips and wipe off excess of it with tissue paper.
NOTE: Avoid petroleum balms this can result in dry lip skin and make it chapped.
Line it up: Now take a lip liner and you should sharp it up to draw a fine boundary to highlight the lip line (nude color liner will be great because it can be matched up with any lip color)
Make a base: You can apply some concealer to form a base for lipstick to stick at the place and prevent it from running out and fading.
Fill it up: Now fill it up with the chosen lip color and flaunt it with some lip gloss to give a touch of shine.
Finishing up: After having done with all above steps now the time comes to finally give it a finishing touch up by applying some powder on it to give it a matte effect if you would like to carry it else you are done to rock your day with carefree style of long lasting lipstick
Rock on you girl! 😉